O NAS
FabLab muzyczny Pobite Gary! jest stałym punktem na mapie Warszawy, do którego mieszkańcy Warszawy w każdym wieku: dzieci, młodzież, osoby dorosłe i seniorzy, mogą przyjść, by indywidualnie bądź zespołowo muzykować i rozwijać swoje umiejętności muzyczne. Celem tego miejsca jest stworzenie warunków do amatorskiego muzykowania w przyjaznej i swobodnej atmosferze, sprzyjającej eksperymentom artystycznym i rozwijaniu kompetencji muzycznych. Jest to także przestrzeń kreatywności, współpracy i dobrych relacji międzyludzkich.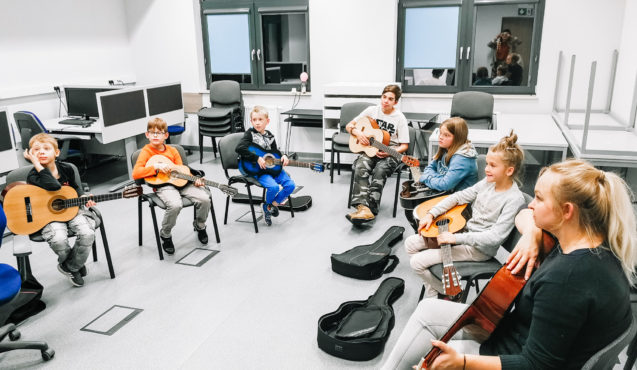 DLA KOGO?
Oferta adresowana jest do osób indywidualnych, zespołów amatorskich, muzykujących seniorów i rodzin, niezależnie od stopnia zaawansowania muzycznego i rodzaju uprawianej muzyki. Uczestnicy mają wpływ na treść zajęć i otrzymują przestrzeń dla swojej ekspresji twórczej.
Zapraszamy także grupy zorganizowane na dodatkowe lekcje muzyki. Granie na instrumentach, śpiewanie i wspólne muzykowanie dla dzieci w wieku przedszkolnym (4 – 6  lat) oraz dzieci w wieku szkolnym (7 – 15 lat).
Nasi odbiorcy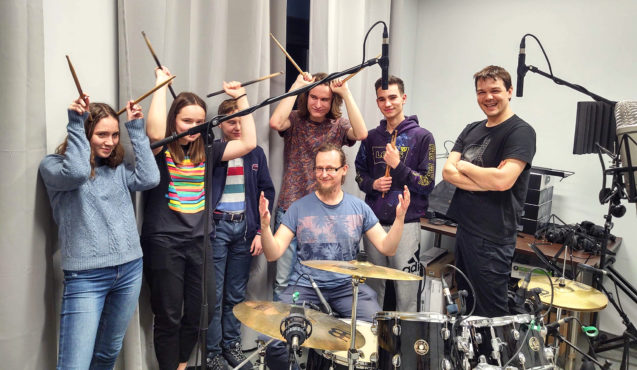 OFERTA
W naszym grafiku znajdziecie bogatą ofertę zajęć grupowych dla dzieci w różnym wieku oraz dorosłych.
Nieodpłatnie udostępniamy mieszkańcom salę prób z instrumentami, studio nagraniowe z reżyserką, a także pomoc merytoryczną profesjonalnych muzyków.
Zajęcia są BEZPŁATNE
Zapisy: fablabpobitegary@rodzinnawarszawa.pl
Rodzaje działań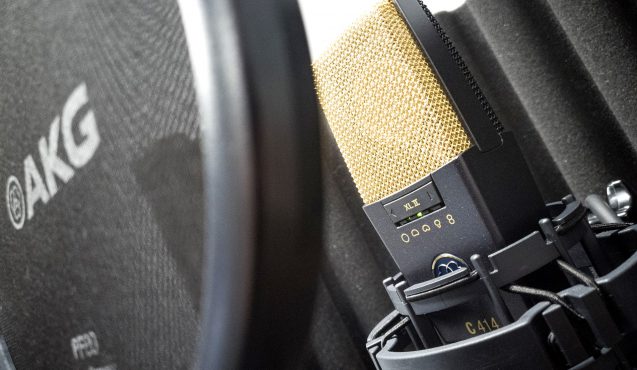 INNE FABLABY
Zapraszamy do zapoznania się z bezpłatnymi warsztatami w pozostałych pracowniach:
ZAŁOŻENIA ORGANIZACYJNE
W zajęciach może uczestniczyć każdy, kto chce rozwijać swoje pasje muzyczne.
Zajęcia mają stały i stabilny charakter. Ich rodzaj i ilość uzależnione będą od analizy potrzeb. Większość zajęć odbywa się w grupach.
Działania muzyczne odbywają się pod okiem i przy pomocy leadera lub edukatora.
Poza zajęciami grupowymi uczestnicy mogą korzystać z sali prób i studia nagrań pod okiem leadera.
Dla łatwiejszego osiągnięcia satysfakcji z muzykowania w zajęciach grupowych edukatorzy wpływają na skład grupy i kierują pracą uwzględniając oczekiwania uczestników.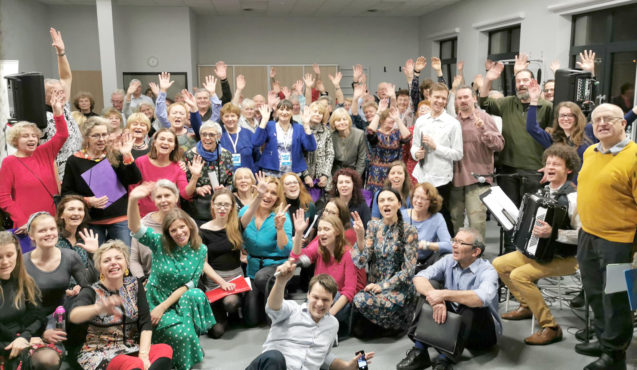 NASI INSTRUKTORZY
Poznaj team naszych instruktorów! Każdy z nich to indywidualny artysta oraz specjalista w swojej dziedzinie. Łączy ich pasja do muzyki oraz chęć dzielenia się swoim doświadczeniem z uczestnikami naszych zajęć.
POZNAJ NAS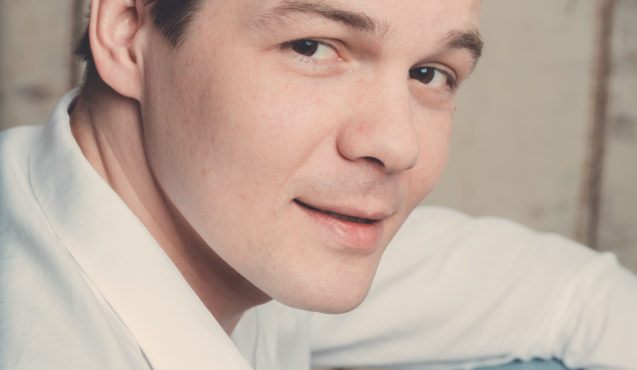 SŁUCHOWISKA
Któż z nas jako dziecko nie wpadał w zachwyt, kiedy dorosły siadał z nim wygodnie i czytał baśniowe historie o odległych krainach, wspaniałych postaciach i niesamowitych wyczynach? Przenieście się razem z nami do krainy wyobraźni i pięknych dźwięków, które zostały nagrane w naszym studio.
POSŁUCHAJ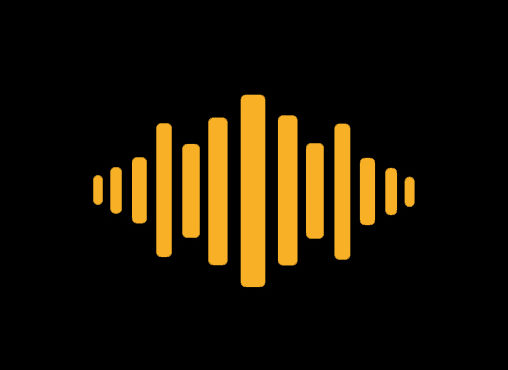 Ludzie Muzyki
Podcast o artystach, którzy poświęcili swoje życie muzyce i czynnie ją wykonują. Krótkie, konkretne rozmowy z muzykami, którzy zamiast na pierwszych stronach gazet i czasopism, wolą być na scenie i grać dla ludzi, bo muzyka to ich droga, pasja i sposób na życie.
Prowadzi Antek Sojka
POSŁUCHAJ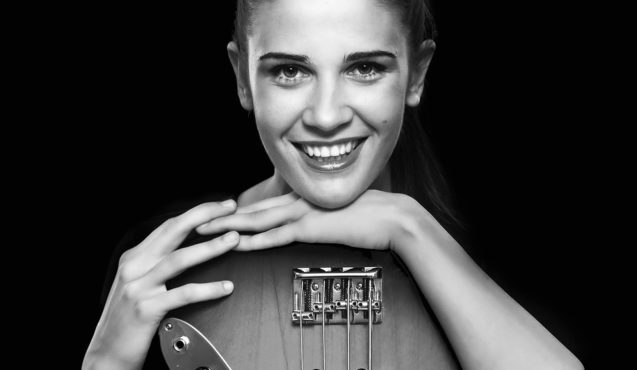 Kontakt
Zapraszamy do FabLab Pobite Gary!
Osoby indywidualne oraz grupy obowiązują zapisy.
Zajęcia są bezpłatne.
Adres
ul. Błękitna 32
04-649 Warszawa

Telefon
Informacje dla grup:
Dodatkowa lekcja muzyki. Granie na instrumentach, śpiewanie i wspólne muzykowanie dla dzieci w wieku przedszkolnym (4 – 6 lat) oraz dzieci w wieku szkolnym (7 – 15 lat).
Grupa, która przyjdzie na nasze zajęcia, zostanie podzielona na 2 bądź 3 podgrupy. Każda z podgrup odbędzie dwa bądź trzy 50minutowe warsztaty. W sumie spędzicie u nas 2 bądź 3 godziny pełne muzyki, rytmów, dźwięku i dobrej zabawy. Program i czas trwania zajęć dostosowujemy do możliwości i potrzeb każdej grupy.